Postdoctoral Scholar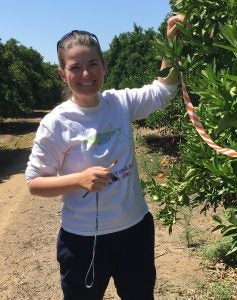 CV updated November_2020      Google Scholar Profile
bncass [at] ucdavis.edu          Lab phone: (530) 752-4481
Insect Agroecology | Ecoinformatics | Arthropod-Microbe Symbiosis

I study insect agroecology and insect-microbe symbioses in horticultural and field-crop agroecosystems. I use ecoinformatics, organismal field biology, and microbial ecology approaches. I am an enthusiastic biology teacher communicator always keen to engage students and the broader community in the research process, and a long-time advocate for increasing the representation of women in STEM.
---
Ecoinformatics for citrus pest management in California
My current research project incorporates ecoinformatics and experimental approaches to improve pest management in the California citrus industry.  Ecoinformatics is the use of large, observational datasets pooled from multiple existing sources to study ecological systems.  The current Citrusformatics database integrates records from contributing professional consultants, citrus growers, and public agencies, and includes field sampling of insect pests and natural enemies, pesticide use, plant nutrition, yield, harvest pest damage, and geographical descriptors. The combined sampling effort from these sources spans more than a decade and provides an overview of pest effects at spatial and temporal scales directly relevant to commercial citrus production.  Present analyses are focused on adapting management guidelines from navel oranges to mandarins for pests that cause direct damage to the fruit, including fork-tailed bush katydids, citrus thrips, California red scale and citrus cutworm.  Data input is ongoing as the San Joaquin Valley braces for major disruption to pesticide use in response to the invasion of the Asian citrus psyllid vector of Huanglongbing citrus greening disease.  We are testing hypotheses arising from the database analyses using field experiments at the UC Lindcove Research and Extension Center.
UC Agriculture and Natural Resources Bug Squad article about our citrus work
UC ANR article about our 2019 Citrus Fruit Scarring workshop
Entomology Today article about our Ecoinformatics research in citrus
Bacterial symbionts of insect agricultural pests & natural enemies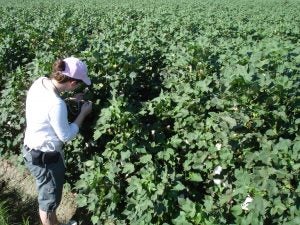 At the University of Arizona, my main research project focused on a Rickettsia bacterial symbiont of the whitefly Bemisia tabaci, which is a highly invasive, global agricultural pest, especially devastating to cotton, cassava, tomatoes, cucurbits, brassicas, sweet potatoes and ornamentals.  This work included a survey of field population dynamics of Rickettsia in whiteflies on cotton in Israel (in collaboration with the Newe Ya'ar Research Center) and across the USA, laboratory fitness experiments, and sequencing of the Rickettsia genome to explore the mechanism of a strong fitness benefit and sex-ratio distortion associated with Rickettsia.  Additional projects investigated bacterial symbionts of the banded-winged whitefly Trialeurodes spp., the Cardinium symbiont of Encarsia spp. parasitoid wasp natural enemies of whiteflies, and Regiella symbiont of aphids.
Prior to this, at the University of Queensland, I worked on molecular, genetic, and physiology projects concerning the widespread Wolbachia bacterium in insect hosts, including Drosophila fruit flies and Aedes mosquitoes.  With new molecular and genomics tools, we are still only beginning to understand the diversity, distribution and influences of the microbial partners of arthropods.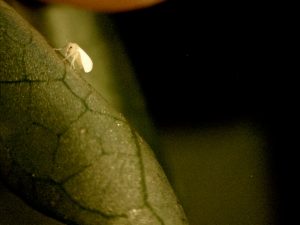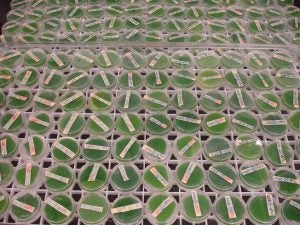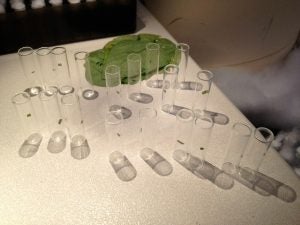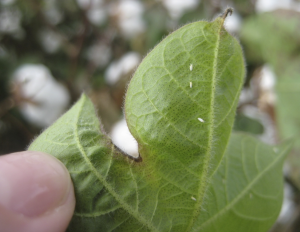 I am always keen to share my research with the wider community through outreach opportunities, and to engage the next generation of researchers through mentored research projects.  Please contact me if you would like to discuss any of this research.
Welcoming the newest team member, baby Zara! Here she is learning about insects and citrus: